Jessica Michna Presents: Katharine Wright
Category: News
Posted On: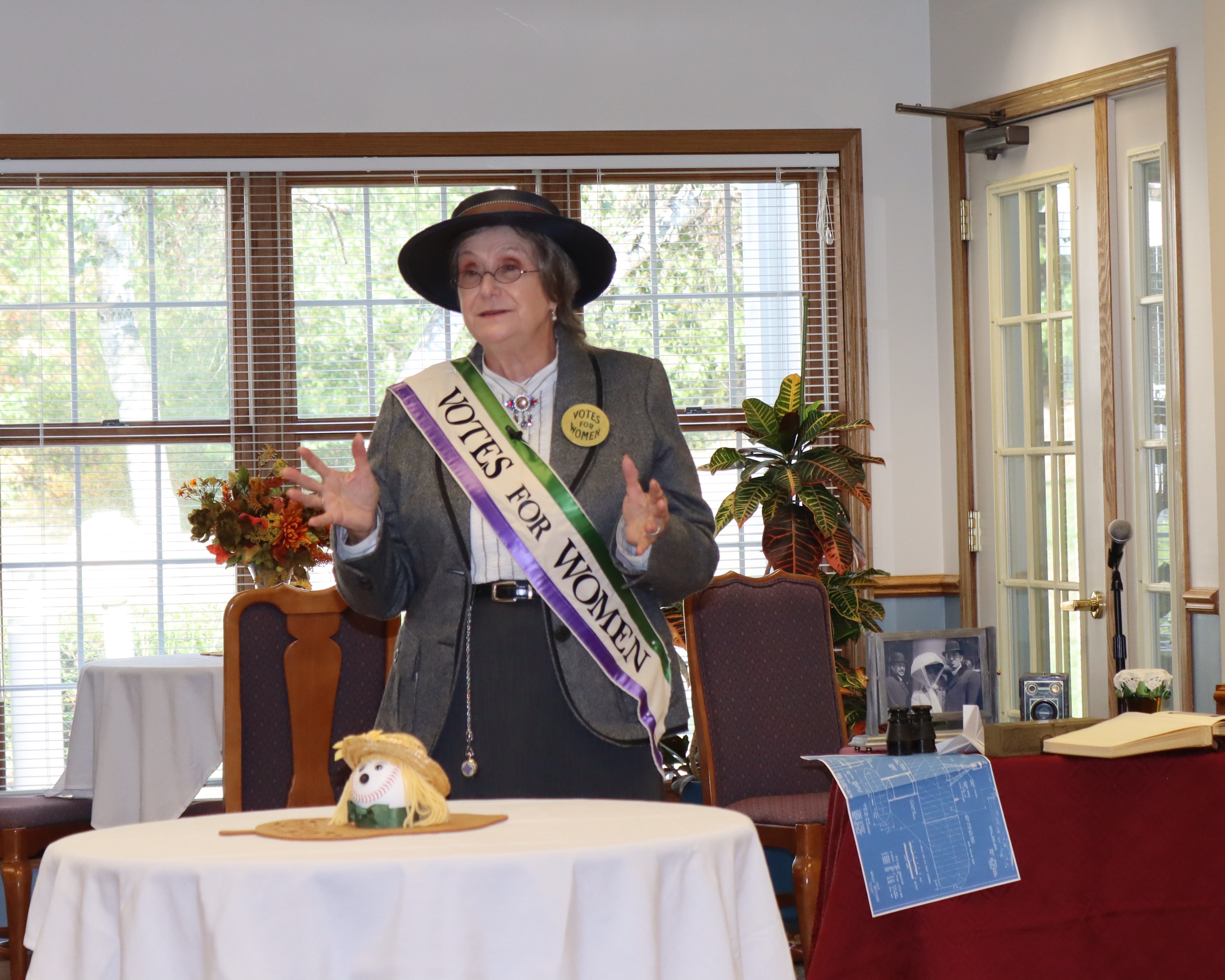 Jessica Michna, originally from Pennsylvania, travels all over the United States to fulfill her passion for history. Jessica is known for her memorable portrayals of famous historic women. On September 12, she returned to Terrace Heights Retirement Community in Mauston to perform her one-woman show. Jessica portrayed Katherine Wright, the younger sister of aviation pioneers Wilbur and Orville Wright. She took those in attendance through stories of history and told about the tragedies and triumphs they experienced.
For information about upcoming events at Terrace Heights, call 608-847-2377. Ask about a tour of the facility as well; apartments are now available.