Wash your hands to stop the spread of illness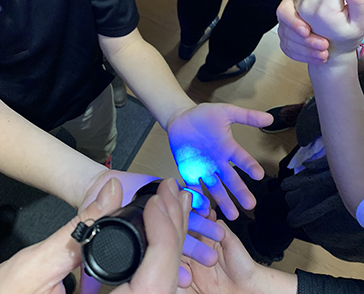 When you have a virus like influenza or a cold, it's easy to think that an antibiotic is the solution to your illness. This is when many turn to healthcare providers to request a prescription. However, there are many times an antibiotic is not only ineffective, but could actually be harmful. This is where antibiotic stewardship comes in.
Antibiotic stewardship is the practice of using antibiotics only when they are needed, using the correct antibiotic for the infection being treated, and using antibiotics only as long as they are needed to effectively treat an infection.
There are also things you can do to make sure antibiotics are not being overused. Perhaps not surprisingly, one of the best things you can do to prevent the spread of germs, infections and viruses, is to wash your hands.
Handwashing is one of the best ways to protect yourself and your family from getting sick. It seems simple enough, but ask yourself, how often do you properly wash your hands before coming into contact with surfaces, your face, other people or items around you?
Upon reflection, there may be a few steps you can take to sharpen your handwashing techniques. You can help yourself and your loved ones stay healthy by washing your hands often, especially during those times when you are likely to get, and spread, germs.
Be sure to wash your hands:
before, during and after preparing food
before eating food
before and after caring for someone at home who is sick with vomiting or diarrhea
before and after treating a cut or wound
after using the bathroom
after changing a diaper or cleaning up after a child in the bathroom
after blowing your nose, coughing or sneezing
after touching an animal or animal waste
after handling pet food/treats
after touching garbage
Clean hands can stop germs from spreading from one person to another, and throughout an entire community. Whether it's at home, work, school, or out and about, washing your hands is extremely important for everyone's wellbeing.
Five steps to proper handwashing
Wet your hands with clean, running water (warm or cold), turn off the tap and apply soap.
Lather your hands by rubbing them together with soap. Lather the backs of your hands, between your fingers and under your nails.
Scrub your hands for at least 20 seconds. Hum Happy Birthday or Row, Row, Row Your Boat twice to get an idea of what 20 seconds feels like.
Rinse your hands well under clean, running water.
Dry your hands using a clean towel, or air dry them.
Washing your hands with soap and water is the best way to get rid of germs in most situations. However, if soap and water are not available, you can use an alcohol-based hand sanitizer that contains at least 60 percent alcohol.
Handwashing can prevent about 30 percent of diarrhea-related sicknesses and about 20 percent of respiratory infections. Reducing the number of these infections by washing hands frequently helps prevent the overuse of antibiotics, which is the mission of antibiotic stewardship. Handwashing can also prevent people from getting sick with germs that are resistant to antibiotics and can be difficult to treat.
Washing your hands frequently is a great step in stopping the spread of infections. Other things you can do to stay healthy include eating right, drinking plenty of appropriate fluids, getting enough rest, staying up-to-date with age-appropriate vaccines, and avoiding others who are sick.
If you have questions about treating an infection, or would like to learn how to further prevent infection with other recommendations and vaccines, see your primary care provider. To learn more about antibiotic stewardship and the importance of handwashing, visit www.cdc.gov.