Eye screening can save the sight of those with diabetes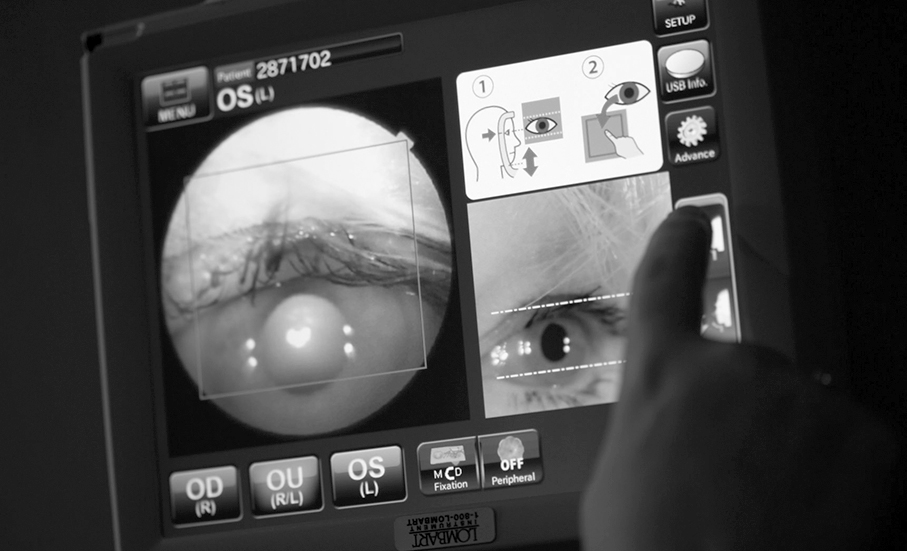 A special camera at Mile Bluff aims to improve access to screenings for one of the most common blinding diseases in the United States, diabetic retinopathy, also known as diabetic eye disease.
Diabetic eye disease occurs when diabetes impacts small blood vessels, damaging the part of the eye called the retina. The disease can cause the blood vessels in the retina to leak and bleed. If it is not treated early, it can lead to serious vision loss.
Severe vision loss from diabetic eye disease can be largely prevented through early screening and treatment; however, many people do not have easy access to a dilated eye exam. For those patients, help is available locally through Mile Bluff.
For several years, Mile Bluff has had a special eye camera available at its UW Health Specialty Clinic in Mauston. Thanks to a grant secured by the medical center, those sight-saving cameras will also be available at all Mile Bluff clinic locations starting this summer.
A diabetic eye check is important to protect a person's vision, and is also a key part of diabetes care. Those with diabetes have an increased risk of eye damage from diabetic eye disease. The screening can detect the condition early before the person notices any changes in vision. Yearly diabetic eye checks are recommended by the American Diabetes Association. The test can be performed by a regular eye doctor, but for those who do not have access an eye doctor, diabetic eye checks are available at Mile Bluff.
In just a few minutes, high-quality pictures of the retina can be taken. Using telemedicine technology, the images are sent to eye doctors at the University of Wisconsin - Madison. The images are reviewed and results are sent to the patients' primary care providers to inform them whether or not any eye damage from diabetes has begun. Patients also receive the results in the mail.
If a patient has an abnormal test result, a list of area eye doctors who can help treat the condition will be given to the patient. There are many treatments for diabetic eye disease, including laser treatments and medications to protect the patient's vision.
A diabetic eye test is often more affordable than a dilated eye exam with any eye doctor. Most insurance plans do cover diabetic eye screenings. If patients are interested in the service, they are encouraged to call their insurance carrier to learn more about the coverage for this service.
To make an appointment for a diabetic eye check, patients will need a referral from their primary care provider. Once that referral is received, patients may call any Mile Bluff clinic location to make an appointment. Many times they can receive the test the same day if they are already at a clinic.
Currently, diabetic eye checks are available only at UW Health Specialty Clinic located inside Mile Bluff Clinic in Mauston. The cameras are being installed at all Mile Bluff outreach clinics, and will be available to patients in Elroy, Lake Delton, Necedah and New Lisbon later this summer.
If you have diabetes and would like access to this sight-saving screening tool at Mile Bluff, talk to your primary care provider about a referral.
For more information, check out news.wisc.edu/a-vision-for-rural-eye-care.