Cardiac rehabilitation, physical therapy programs help Ken reach new heights
Category: News
Posted On: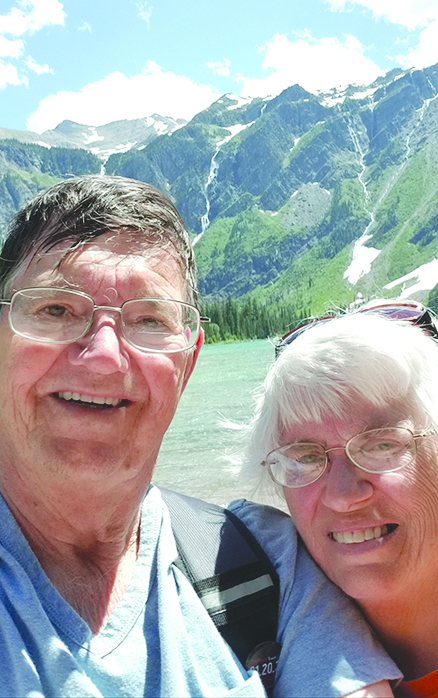 "If I could give someone advice, it would be to think about your heart when you open your mouth (to eat)." Those were the sentiments of Ken Warren, a former Mile Bluff cardiac rehabilitation patient.
Ken's Mile Bluff journey began when he had his sore knees examined by Dr. John Horan in the fall of 2017. Ken was told that he would need surgery to replace both of them. Two days after the surgery, Ken experienced a heart attack while in recovery at the hospital. He spent the next few weeks in the hospital and at Fair View Nursing & Rehabilitation Center.
After being discharged, Ken started physical therapy at Mile Bluff to help him recover from the knee surgery. "Megan 'MJ' Spears was my rehabilitation specialist, and she was absolutely wonderful," exclaimed Ken. "I got through the program very well and she helped me meet all of my goals!"
A short time later, Ken's doctor referred him to the cardiac rehabilitation program at Mile Bluff. The program is specifically designed to meet the needs of people with heart disease, to improve their heart health. Patients who participate in the program receive individualized assessments and monitoring from registered nurses, registered dietitians and a respiratory therapist. The cardiac rehabilitation team members work closely with primary care providers, cardiologists and heart surgeons to ensure that all patients are receiving the appropriate care for their specific needs. The team also provides counseling, education and support to patients as they make lifestyle changes that will help reduce their risks for experiencing future heart issues.
"Sue Fabian and the rest of the cardiac rehabilitation staff were so nice and caring," explained Ken. "The regular exercise I was getting was the most impactful part of the program for me."
At the time, Ken was still teaching at the Juneau County Adolescent Needs school in Necedah. He appreciated having the care close to home so he didn't have to miss any work. "I was able to go in before school to do my therapy, and still make it to work on time," said Ken. "Going in and weighing myself every day was a great way to help me stay on track with my recovery."
Ken's final physical therapy and cardiac rehabilitation goal was to be able to hike five miles in the mountains. That following summer, he and his wife accomplished that goal together when they hiked the mountains at Glacier National Park in Montana. "I was tired, but my knees did great and I had no chest pain," recalled Ken. "Thanks to MJ, Sue and the entire cardiac rehabilitation team, I was able to achieve my goal."
Now retired after 20 years of teaching, Ken still enjoys doing some tutoring and part-time teaching through the CESA 5 program. After hiking in the mountains in Montana last year, he and his wife are already planning a camping trip to Nova Scotia this summer to hike in the Highlands. "All of the individuals at Mile Bluff have been very helpful and friendly," added Ken. "Without them, I wouldn't be nearly as healthy as I am today."
To learn more about cardiac rehabilitation, call 608-847-1845. For physical therapy, call 608-847-1422.